Power Rankings: Courage steal the show
NWSL Power Rankings presented by Cutter
By NWSL Media Staff
Week 2 Power Rankings
The NWSL returned this weekend with eight of the league's nine teams in action. The NWSL will take the week off from games for the FIFA break, and will return Saturday, April 14. See where each team falls in the second edition of the power rankings.
1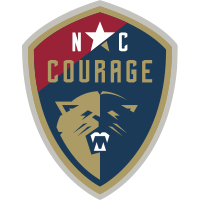 NORTH CAROLINA COURAGE
2-0-0, 6 pts
Jess McDonald scored in the 92nd minute to lift the Courage over Sky Blue FC and improve to 2-0-0 on the season. For the second weekend in a row the Courage dominated in shots, with both games seeing North Carolina get off 23 shots to Portland's 3 in Week 1 and then Sky Blue's 3 in Week 2. The Courage are also the only team that has yet to concede a goal this season.
---
2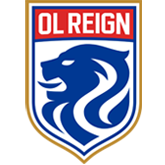 SEATTLE REIGN FC
1-0-0, 3 pts
Seattle Reign FC had a bye this week, but little budge has been made after Week 2 thanks to a Week 1 Player of the Week performance from Megan Rapinoe. Even after another weekend of games, Reign FC still hold the top rank in shots on goal (13) and Rapine sits comfortably in player ranks as No. 4 in both goals (1) and assists (1). Reign FC will travel to Sky Blue in Week 3, and will look to improve to 2-0-0 on the season.
---
3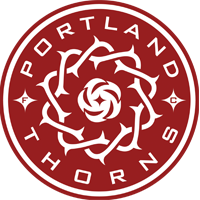 PORTLAND THORNS FC
1-1-0, 3 pts
Thorns FC came into the weekend eager to make a statement. After a 1-0 loss to the Courage in Week 1, the reigning 2017 NWSL champs didn't waste any time showing what kind of team they can be. In the 9th minute Lindsey Horan got her team on the board, and Christine Sinclair earned a brace on the night for the Thorns 3-2 win. The performance also validated that the team can get it done even with the absence of Andressinha, Hayley Raso, Emily Menges, Tobin Heath, Caitlin Foord and Ellie Carpenter all out due to injury or international duty.
---
4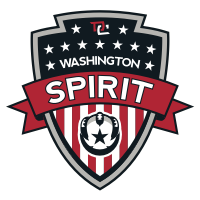 WASHINGTON SPIRIT
1-1-0, 3 pts
Hats off to the youth. The Spirit bounced back this weekend thanks to textbook finishes from Mallory Pugh and Ashley Hatch in the final ten minutes to top the Orlando Pride 2-0. Last weekend, the Spirit gave up two goals against the Reign, yet Saturday goalkeeper Aubrey Bledsoe showed up against her old team, earning four saves and a shutout on the day.
---
5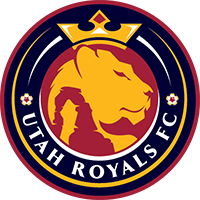 UTAH ROYALS FC
0-0-2, 2 pts
Utah Royals FC displayed another weekend of solid defensive effort. Utah Royals FC earned their second draw on Friday, tying Houston 0-0. At center back, Becky Sauerbrunn and Rachel Corsie kept the Dash off the scoreboard and only to one shot on the night. On the other end of the field, Utah Royals FC were relentless on the attack testing Houston keeper Jane Campbell with 10 total shots. Royals FC dominated in shots on goal as well, 6-0.
---
6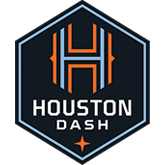 HOUSTON DASH
0-0-2, 2 pts
The Houston Dash will have to wait until Wednesday, April 18, to fight for their first win of the 2018 season. The Dash picked up a point against Utah Royals FC thanks large in part to goalkeeper Jane Campbell who earned her first shutout this season and made five saves. The Dash struggled to break down Utah Royals FC's defense, but were organized from top to bottom and were able to come out with their second point.
---
7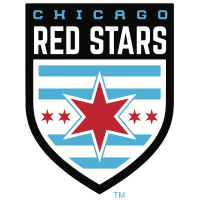 CHICAGO RED STARS
0-1-1, 1 pt
The Chicago Red Stars put together a much more complete game on Sunday, through organized and dangerous midfield play from Sofia Huerta and two goals on the night from Alyssa Mautz. The Red Stars are still trying to find ways to win without several key pieces out with injuries, in Vanessa DiBernardo,  Julie Ertz, Casey Short and Yuki Nagasato — plus Sam Kerr, who has also yet to play due to international duty with Australia.
---
8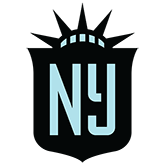 SKY BLUE FC
0-1-0, 0 pts
Sky Blue FC kicked off their regular season on Saturday with a tough test on the road against the Courage. The New Jersey team looked promising in the midfield through Carli Lloyd and rookie Savannah McCaskill, however putting together a full game did not look easy for Denise Reddy's new team. Sky Blue tired in the second half and ended up conceding a 92nd goal to open their 2018 campaign at 0-1.
---
9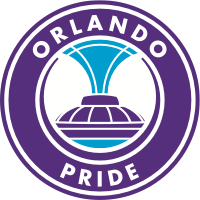 ORLANDO PRIDE
0-1-1, 1 pt
The Orlando Pride have had their work cut out for them early on, with FIFA Women's World Cup qualifiers keeping their squad without Marta, Monica, Poliana (Brazil) and Alanna Kennedy and Emily van Egmond (Australia). The Pride had the three Brazilians in their first match, but were missing them on Saturday. The Pride will not have them back until after Week 4 action. The Pride were also missing Alex Morgan, who suffered a concussion last week vs. Utah Royals FC. Orlando will have a big test in Week 3 action when they travel to Providence Park to face the reigning NWSL champs, Portland Thorns FC.