Week 15 Power Rankings: Courage and Reign stay in the top spots
NWSL Power Rankings presented by Cutter
See where each team falls in the Week 15 edition of the Power Rankings.
1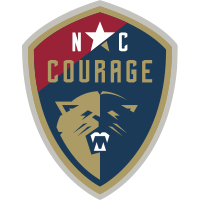 NORTH CAROLINA COURAGE
12-1-3, 39 pts
There were fireworks, however unsurprisingly, on July 4 as the North Carolina Courage took care of business in a dominant 4-1 win over the Chicago Red Stars. The Courage are now 12-1-3 overall with 39 points and are continuing to pull well ahead of everyone else in the league. Up next, the Courage will host the bottom two teams in the standings in Week 16, with the eighth-place Washington Spirit on Wednesday and last-place Sky Blue FC on Saturday.
---
2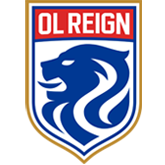 SEATTLE REIGN FC
7-3-5, 26 pts
Seattle Reign FC secured second place in the league standings and the Power Rankings after earning a come-from-behind 3-1 win over the Houston Dash in Week 15. Megan Rapinoe had herself a night, scoring and dishing out two assists. The Reign are 7-3-5 overall with 26 points and will next host Utah Royals FC on Wednesday. On Saturday, they will hit the road to Toyota Park to face the Chicago Red Stars.
---
3 (tie)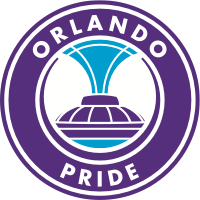 ORLANDO PRIDE
7-5-4, 25 pts
The Orlando Pride shift up three spots in the Power Rankings and stay in playoff position after a Week 15 performance to remember. Marta scored the game-winner in the 86th minute to beat the Washington Spirit 2-1. The Pride are now 7-5-4 with 25 points — just one point behind the second-place Reign in the standings. This win also snapped their stretch of two-straight losses. The Pride will look to keep the wins coming this week when they visit the Houston Dash on Wednesday and then Utah Royals FC on Saturday.
---
3 (tie)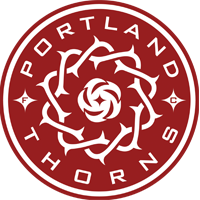 PORTLAND THORNS FC
6-5-5, 23 pts
The Thorns excelled in Week 15 as three players all recorded a goal and an assist in their 4-0 win at home over Utah Royals FC. Tobin Heath, Lindsey Horan and Ana Crnogorčević all scored and earned an assist. Goalkeeper Adrianna Franch also recorded her first clean sheet on the year. The Thorns bounced back this week after falling in Week 14 to the Reign and earning just one point against Sky Blue FC the week before. They are now 6-5-5 overall with 23 points and will look to get above the playoff line when they next host the Houston Dash on Sunday. They are just two points out of a playoff spot, but have a game in hand over the fourth place Red Stars.
---
5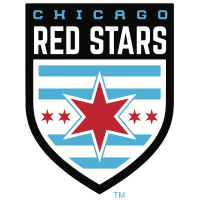 CHICAGO RED STARS
6-4-7, 25 pts
The Red Stars had a tough go on Wednesday, falling to the Courage 4-1, but they bounced back on Saturday, defeating Sky Blue FC 3-1. Sam Kerr had a record-breaking performance, scoring a hat trick and becoming the first NWSL player to score 50 goals — and adding No. 51 shortly after. Kerr has now taken over the league lead in goals, with eight on the season. The Red Stars are 6-4-7 overall with 25 points. They currently hold the fourth and final playoff spot, though they have played more games than Portland and Utah, who sit two and four points behind them, respectively. The Red Stars will host Seattle Reign FC on Saturday in Week 16. 
---
6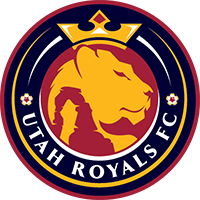 UTAH ROYALS FC
5-4-6, 21 pts
Utah Royals FC drop two spots this week in the Power Rankings after falling to the Thorns 4-0 in Week 15. Utah are now sixth place in the league standings with a 5-4-6 overall record and 21 points, four points back of the Red Stars for the final playoff spot — but with two games in hand. Before Friday night, Utah had never allowed more than two goals in a game. Utah will look to bounce back in Week 16 when they visit Seattle Reign FC on Wednesday and host the Pride on Saturday.
---
7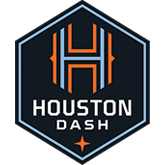 HOUSTON DASH
4-6-5, 17 pts
Despite scoring first against Seattle Reign FC in the Week 15 finale, the Dash dropped all three points on the road. Dash defender Amber Brooks scored their only goal of the night in their 3-1 loss. The Dash are in seventh place in the standings with a 4-6-5 record and 17 points. They will look to get back to winning ways when they host the Orlando Pride on Wednesday and then pay a visit to Providence Park to face the Thorns on Sunday.
---
8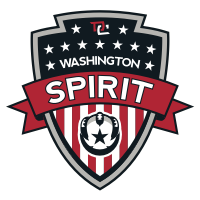 WASHINGTON SPIRIT
2-10-4, 10 pts
Ashley Hatch broke Washington's five-game goalless streak, however her lone goal wasn't enough on Saturday as the Pride defeated them 2-1. The Spirit will be back in action on Wednesday night with a difficult test on the road against the first-place North Carolina Courage. The Spirit are in eighth place in the standings at 2-10-4 overall and 10 points.
---
9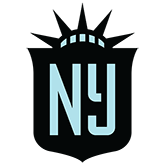 SKY BLUE FC
0-11-3, 3 pts
Sky Blue FC now hold the record for the longest winless streak in NWSL history at 14 games after falling to the Red Stars 3-1 on Saturday and they have not held a lead at any point this season. Rookie forward Imani Dorsey scored her first professional goal and the only goal for the home side against the Red Stars on Saturday night. Sky Blue remain in last place in the standings at 0-11-3 and three points. Sky Blue are up for a difficult task on Saturday when they host the first-place North Carolina Courage.